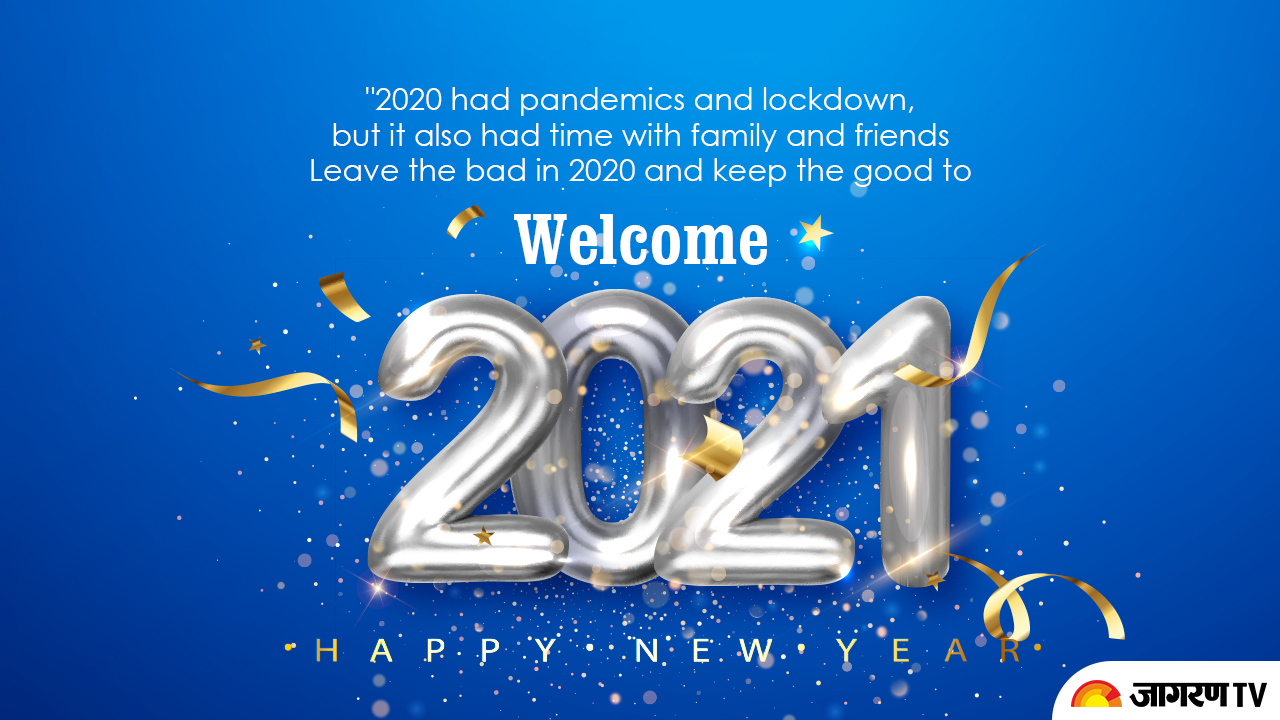 New Year Resolutions 2021: Time has come again for all of us to leave the bad of 2020 and take the good 2020 into the next year. So its time to unlock and reboot in 2021. As you are planning for your New Year party, one another hot topic of discussion come the 1st of Jan will be what is your new year resolutions. Some keep but most don't go beyond the 1st two weeks of Jan. So this year, lets try something different, we are suggesting some simple new year resolutions that everyone can keep and probably should keep. Try out these new year resolutions for 2021 for a healthy, well balanced life. If anything 2020 has taught all of us is that things can change at any moment and at the end of the day family, health is what is priority.
History of New Year Resolutions
Before we begin with our new year resolution list, did you know that the ancient Babylonians were the 1st once to start something similar to the New Year resolutions. Its possible they are the 1st once to also celebrate New Year. However, in the ancient Babylonians the resolutions or promises were made to God rather than to our self as in current traditions.
So lets begin with our New Year Resolution ideas 2021
New year resolution 2021 ideas for happy family
Long Chats with parents and family: In today's digital age, everything is short and to some level impersonal. If its a friends birthday most of us just wish on facebook or whatsapps. With parents and extended family most of us now have whatsapp groups and have short conversations. When was the last time you really called your parents or extended family members and had a nice long phone conversations. If its been too long, then one new year resolutions, should be to reconnect with your family members have a long chat at least once a week with them. Its more therapeutic and will make you feel better than any yoga or meditation class.
Keeping with this reconnect with friends and family here are few other new year resolution ideas
Connect with long lost friends: Find your old school friends and call them once a month to talk about getting older together
Forgive and forget old grudges and move on
Go for weekly picknicks with family
Play board games as a family weekly
Plan surprise visits and short trips in a year
New Year Resolution Ideas for Career
Learning and development should never stop, especially in today's world where new discoveries, processes and trends are changing daily. Here are few new year resolutions ideas you can follow
Learn a new skill
Get that online degree you have been brushing under the rug for some time now
Read more books or better yet join a book club to keep you on track
Read newspaper daily and not just the headlines
Have a monthly learning sessions with your colleague
New Year Resolution's ideas for Health
Well "loose weight", "stop drinking" and "stop smoking" is something that I think everyone has kept as a new year resolution at some point in life. So not going to mention that… but here are some more realistic and healthy new year resolution ideas
Drink more water: Drink water as much as possible, especially in winter season. Make a new year resolution to drink 6 glasses of water daily.
2 Min breather: start your day with deep breaths of 2 min daily before running around and starting your day. End your day with 2 min of deep breaths to relax and calm your body
Take the stairs: Avoid lifts and parking the car near office. Small changes like taking the stairs and parking away from the office/ malls/ shopping centers quickly adds up to your 10000 steps daily and a healthy lifestyle.
Try a new recipe monthly: If you love food, mix up your food with trying a new recipe every month. Better yet if you love cooking, try making a new recipe at least once a month.  
Eat Veggies: Include veggies in all your meals
New Year Resolution ideas for students and kids
Here are some fun new year resolutions ideas for your kids to follow
Save Water and electricity: Help your kids teach the importance of saving water and electricity. Reward them for each time they do this right.
Make your bed daily and clean your room:
Read a book outside of the school syllabus: Encourage kids to read one book at least once a month and help them expand their knowledge.
Read newspaper daily: mostly today people have very short attention spans. Have kids read newspaper daily to know whats going around the world. Turn it into a fun riddle or kids game that you can play as a family.
Learn a new skill or develop your hobby:
New Year Resolution ideas for your soul
Help a needy person: There are soo many people in the world that need help help one needy person a month. It does not have involve giving money, but anything like volunteering at the homeless shelter, or feeding the needy. Join clubs that are big sister or big brother clubs. Go to a old age home. Help animal shelter.
Gift of education: Adopt a home less or a needy child and make it a point to teach them once a week. If one child is well educated the economic standards of the entire family and generations to come in that family improve.
Plant a Tree
Clean your surroundings: Make a group in your neighborhood and run a cleaning drive once a month. When communities are involved automatically people will stop throwing trash around, because they will be the once picking it weekly :)
So these are our suggested new year resolutions that are easy to keep and help you live a happy, healthy lifestyle. Wish you a very happy new year.