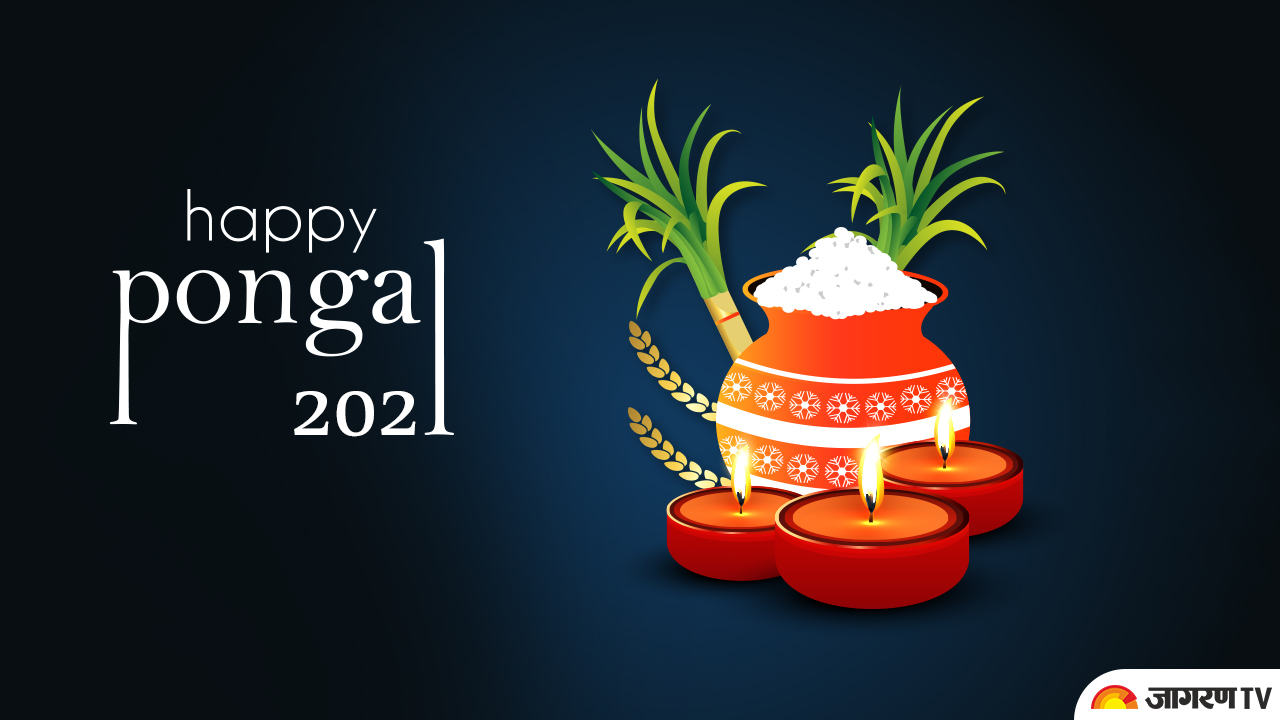 Pongal 2021: With this diverse culture India has, there is always a festival in any part of our country. And with this new year, celebrations have already started making an incoming with Lohri already in the pipeline, and the next one is Pongal festival. 
The festival of Pongal is a multi-day harvest festival mostly celebrated in South India. The festival is celebrated with great zeal and enthusiasm by Hindus, particularly in the Tamil community. Pongal is observed at the beginning of month Tai according to the Tamil Solar Calendar.  Let's now stop wondering about How is Pongal celebrated, its significance, and when is Pongal 2021? 
Significance of Pongal 2021?
According to the traditional folklores, Pongal festival marks the end of Winter solstice, and the sun's six-month-long journey northwards, when the sun enters zodiac Makara(Capricorn). The festival gets its name from the ceremonial "Pongal" which refers to the traditional dish prepared from the new rice harvest boiled in milk with jaggery/gur and  means "to boil, overflow." Pongal festival is a harvesting and  'thanksgiving' festival as it is celebrated to thank the sun god and lord Indra for helping farmers get better-yielding crops. The festival also observes riddance from old belongings and welcoming new possessions. 
Pongal 2021 Date?
This festival of Pongal is a four-day celebration in winters. In 2021, Pongal will begin on the 14th of January continuing till the 18th of January.
1. 1st day of Pongal: The first day of celebrations mark Bhogi Festival and will fall on 14th January 2021
2. 2nd day of Pongal: The second day of celebrations mark Surya Pongal and will fall on 15th January 2021
3. 3rd day of Pongal: The third day marks the celebration of Mattu Pongal and will fall on 16th January 2021
4. 4th day of Pongal: The last day of celebrations mark Kaanum Pongal and will fall on 17th January 2021. 
The festival coincides with Makar Sankranti and Maghi( a day after Lohri) and is celebrated in many parts of India, Nepal and Bangladesh.
How is Pongal celebrated?
The festivities are celebrated by decorating cows and their horns, ritual bathing and other processions. The old traditions are followed by decorating rice-powder based Kolam Rangolis/artworks, offering prayer at home and temples, getting together with family and friends, and exchanging gifts to renew social bonds of unity and harmony. Girls and ladies make many different and beautiful rangoli designs for Pongal Kolam. 
The most significant part of the festival is preparing the traditional dish "Pongal," using freshly harvested rice, prepared in boiling milk and raw cane sugar (jaggery). Its cooking is done in the open yard as the dish is dedicated to the sun god, Surya. Relatives and friends are invited over, and exchanging gifts is done with a standard greeting, which is "has the rice boiled?" 
Pongal Story and History of Pongal
Pongal has its relation to the Hindu Mythology when Lord Shiva once asked Basava(Bull) to visit on the Earth and asked a Human to have an oil massage and bath every day. To which Basava announced that eat daily and have an oil bath once in a month. This made Lord Shiva furious, and he ultimately cursed Basasva to live on earth forever and said that Basava has to plough the fields and help people produce more food. This is the reason that people, after harvesting, celebrate this festival with crops and cattle.
Pongal Wishes to share with Family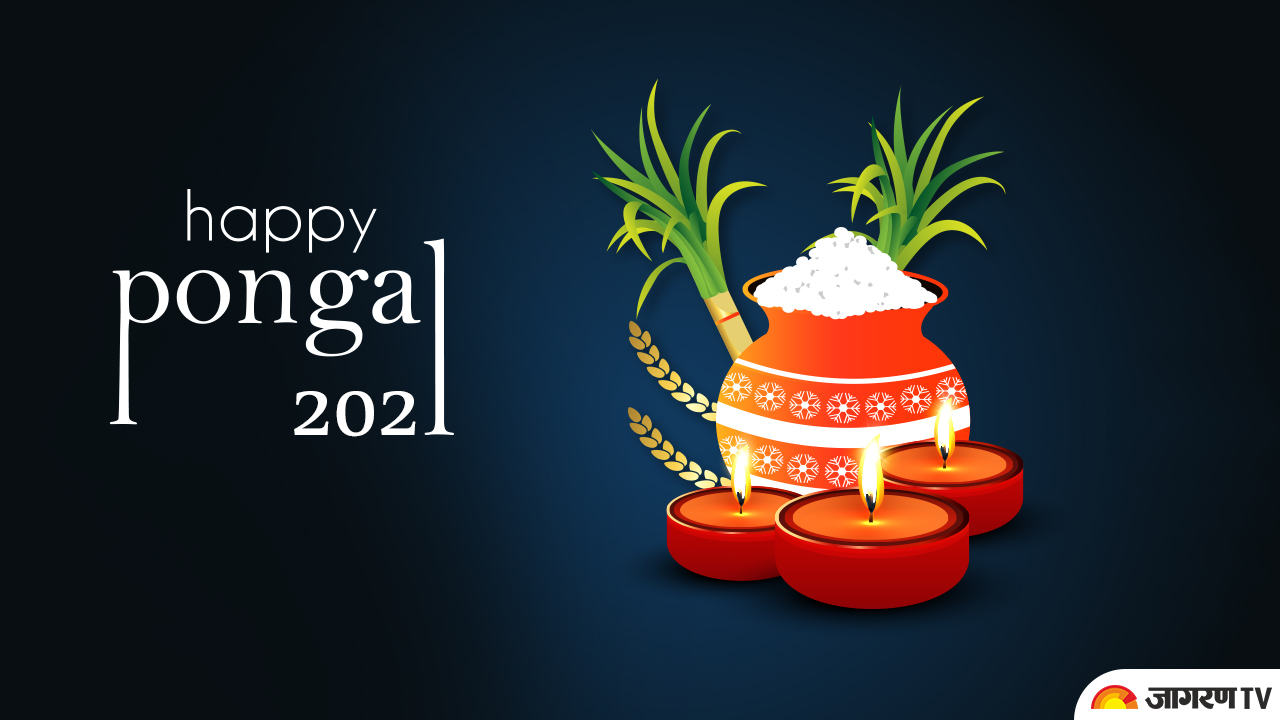 Pongal 2021 Message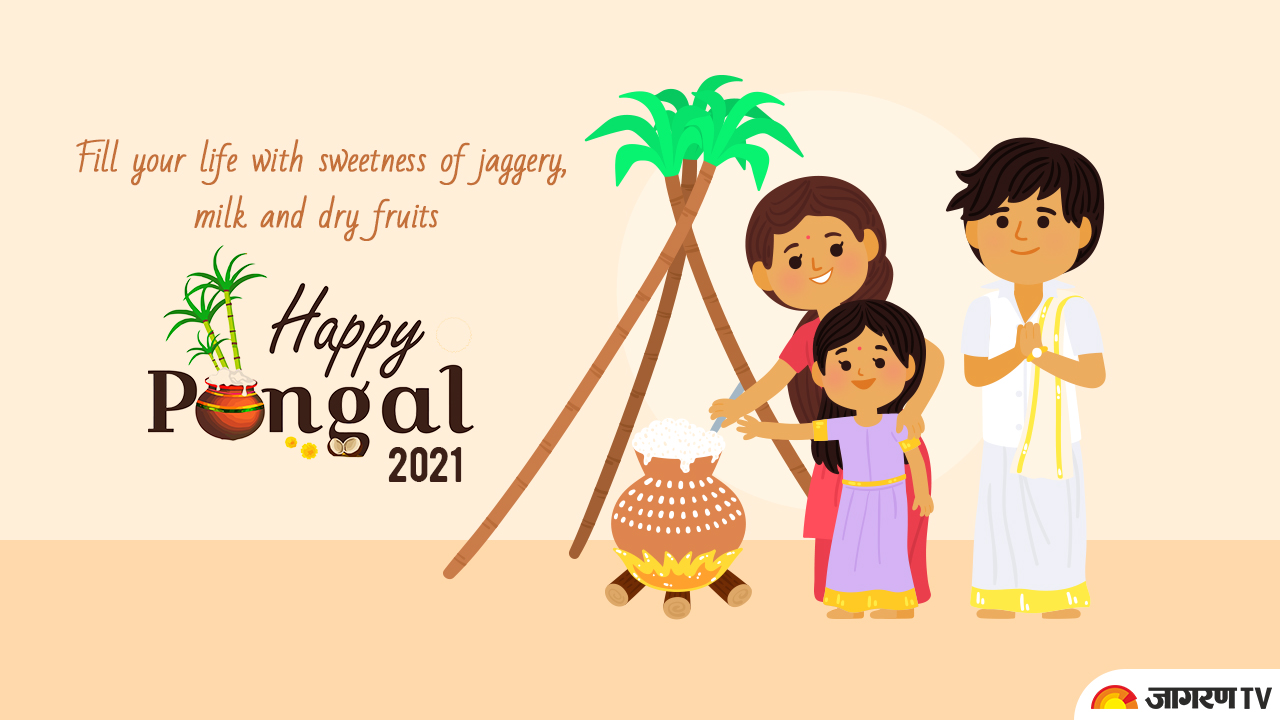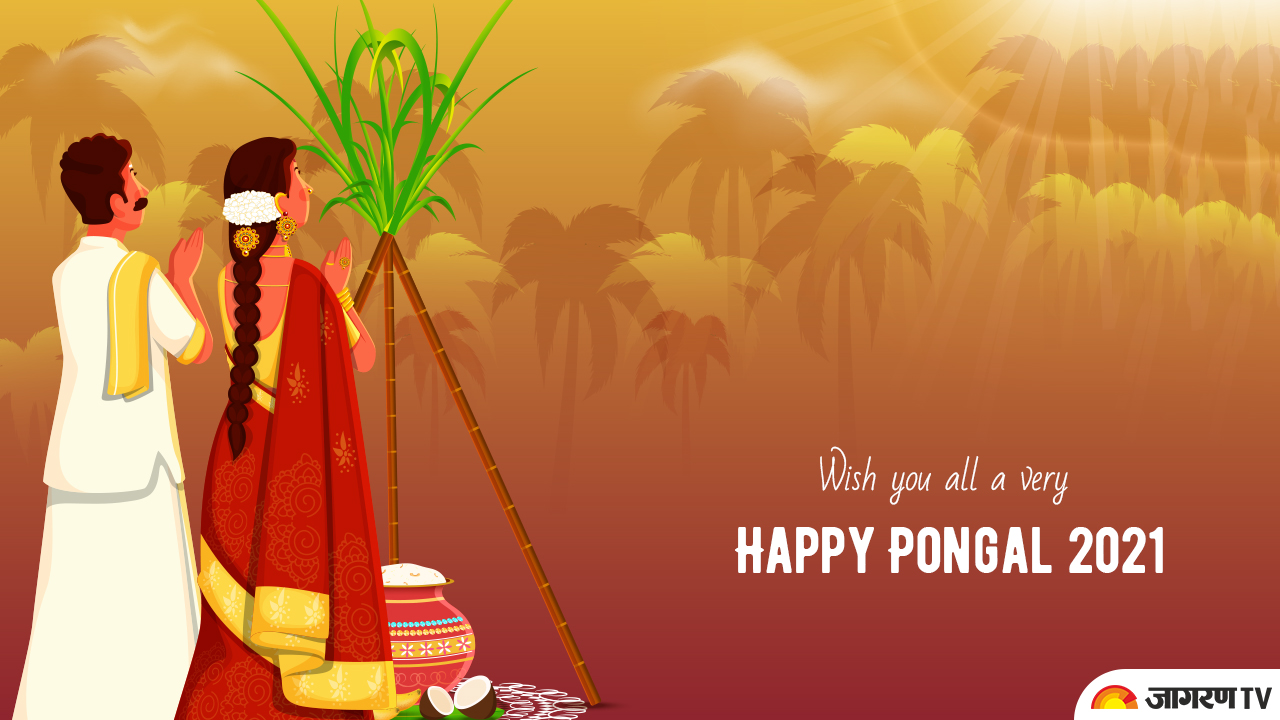 Pongal Greeting for Family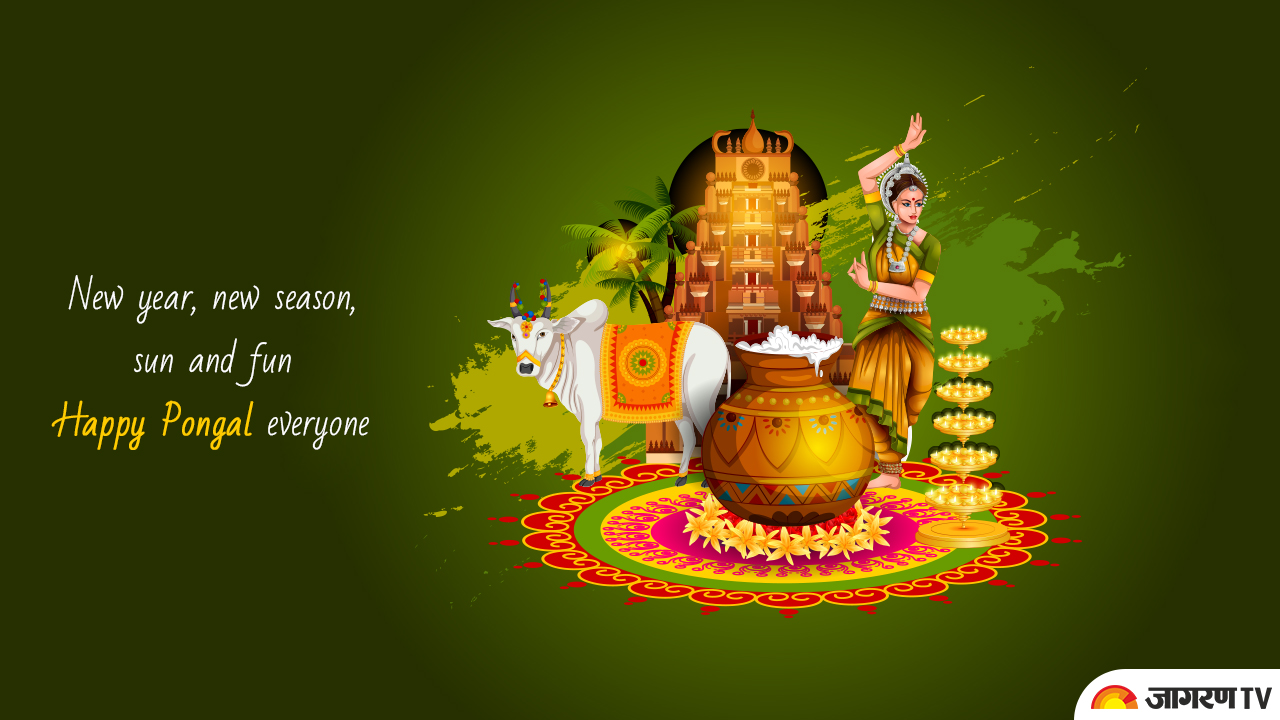 Here is to wishing everyone a Happy Pongal 2021.