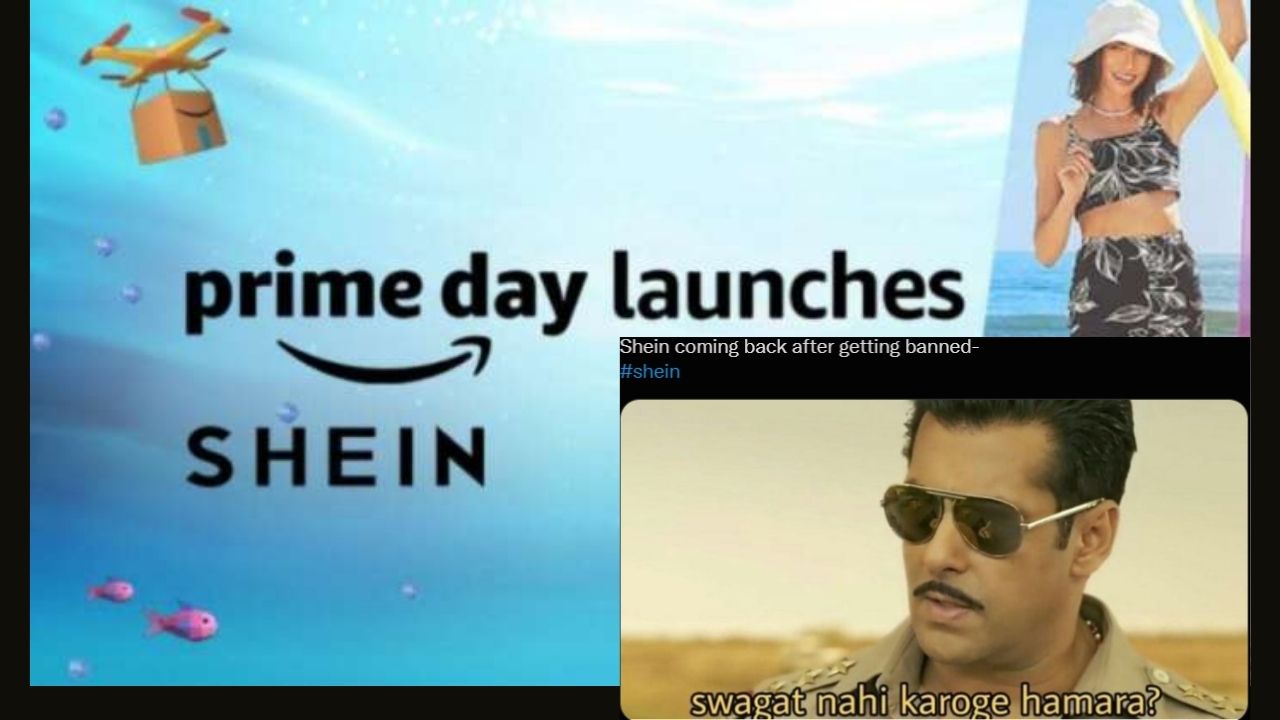 The Government of India banned many Chinese apps last year including PUBG, Shein, TikTok, Camscanner and others. While PUBG has returned back as Battlegrounds Mobile India the Online shopping platform Shein is also set for its comeback. While PUBG returned as a new name and updated policies, Shein will be returning not as an application but will be available on the Amazon app as a category. 
SHEIN Launch on Amazon Prime Day 
SHEIN will be re-launching on Prime Day Sale 2021 which will commence July 26-27.
While there will be many products on sale, Amazon will be launching more than 300 SHEIN products on the platform. 
People troll SHEIN on Twitter
While the return of PUBG was a celebration for all the e-sports lovers, the return of SHEIN has made all the shopaholics excited. The news made everyone happy including the members. Twitter is flooded with hilarious memes, around SHEIN and its return. 
Let us tell you that SHEIN is the second app to make a comeback in India after PUBG Mobile. Game developer Krafton has relaunched PUBG Mobile in the country as Battleground Mobile India. The mobile game is currently available only for Android users on the Google Play store. The Battlegrounds Mobile India game is said to be available for iOS soon. Krafton hasn't revealed details about the Battlegrounds Mobile India iOS app yet, so it looks like iPhone users will have to wait a bit longer.