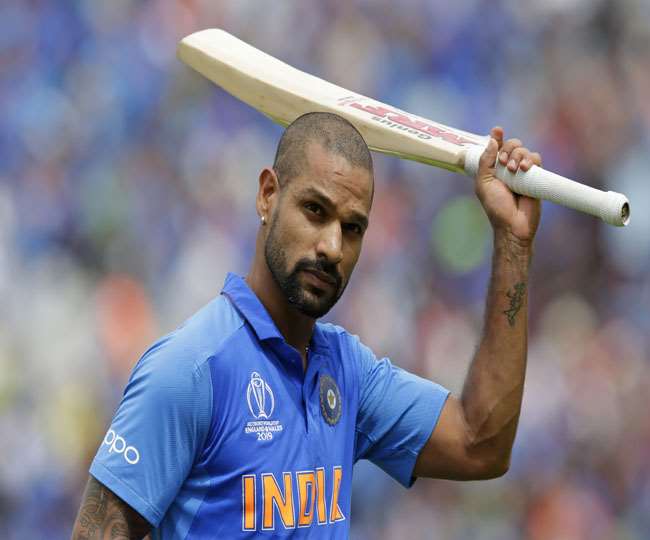 Shikhar Dhawan Profile: Shikhar Dhawan is a left-handed opening batsman is all set to play the IPL 2020 as a team member for Delhi Capital under the captain ship of Shreyas Iyer and coach Ricky Ponting. Delhi Capitals 1 st IPL 2020 match is on 20 th Sep, 2020 when they face Punjab's team. Shikhar Dhwana made his IPL debut in 2008 also playing for the delhi team which was back then named Delhi Daredevils. 
Personal life
Shikhar Dhawan was born on 5 th December 1985 in Delhi and his parents' names are Sunaina and Mahendra Pal Dhawan. He has studied from   St. Mark & Senior Secondary Public School  in  Meera bagh , Delhi. His cricket coach is Tarak Sinha, under whom he trained at Sonnet Club. He started out as a wicket-keeper. He ismarried to his long time girl friend Ayesha Mukherjee, whom he married on 30 October 2019. The couple have a son named Zoravar Dhawan and two daughter from earlier marriage of Ayesha Mukherjee. Cricket Harbajan Singh was a mutual friend of the two. Shikhar Dhwana loves tattoos.
Shikhar Dhawan Cricket Debuts
1. Delhi Under16 in 1999 for the Vijay Merchant Trophy, where he was a leading scored in 2000/01
series and helped Delhi finish 2 nd .
2. He later picked up for India Under-17 squad for the 2000/01 ACC Under-17  Asia Cup
3. Dhawan made his Ranji Trophy  debut in 2004 playing for Delhi team, where he scored higher than the leading
players such as Ajay Jadeja and Askash Chopra.
4. Dhawan's 1 st international cricket debut was in October 2010 when he was picked up for ODI series against
Australia.
Shikhar dhawan Cricket Career
Shikhar Dhawan's career has seen many ups and downs but now is all set for the IPL 2020 season. Shikhar Dhawan's has
played 159 Matches so far.
1. IPL debut: 2008 with Delhi Daredevils
2. IPL Matches Played: 159
3. Highest Score: 97 not out
4. Avg batting run rate: 33.42
5. Total Runs scored in IPL: 4579
6. No of 50 runs: 37
7. No of 100 runs: 0
8. Teams he has played for: delhi, Mumbai Indians, Sunrisers Hyderabad
9. IPL 2020: Playing for Delhi Capitals