One Nation, One Ration Card: The Supreme Court has set the deadline for implementing the 'One Nation One Ration Card' till July 31, 2021. Under this scheme, migrant labourers will get the facility to take ration in any part of the country. The SC has ordered that the central and all state governments should complete the process of migrant workers registration portal for registration of unorganized sectors and all migrant labourers in the national database by July 31.
Earlier on May 24, the Supreme Court, during the hearing of this issue,  expressed displeasure over the slow progress on the registration of migrant labourers from the Center. 
Along with this, the SC also sought answers from the Center regarding the Labor Registration Scheme and the status of workers registration.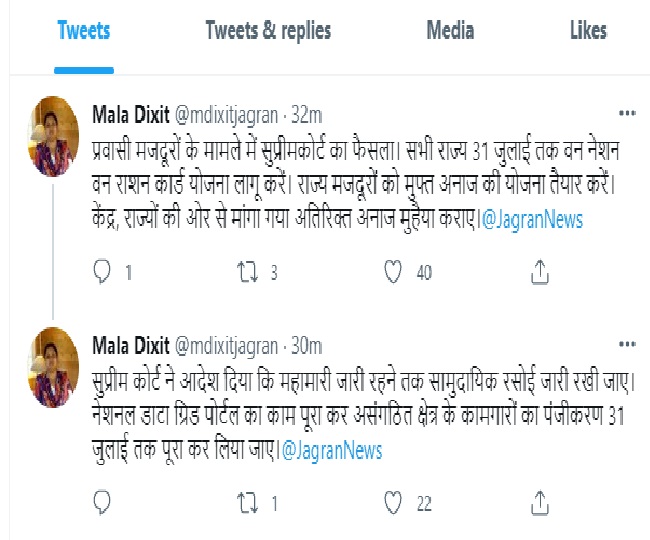 Guidelines issued regarding the welfare of migrant workers
Let us tell you that today, i.e on June 29,  the Supreme Court has issued several guidelines for the Central and State Governments regarding the welfare of migrant workers during the Covid pandemic. The court has directed the state governments to provide dry ration for the migrant workers and to continue with the community kitchens. The court has also ordered that after completion of the work on the National Data Grid Portal, the registration of workers in the unorganized sector should be completed by July 31.
The SC has also given the judgment over the petition seeking the direction to the Center and the states to ensure food security, cash transfer and other welfare measures for the migrant workers. The SC has taken these steps to help the citizens who were badly affected by the restrictions imposed during the second wave of Corona.
The bench of Justice Ashok Bhushan
On the petitions of activists Anjali Bhardwaj, Harsh Mander and Jagdeep Chhokar, a bench of Justices Ashok Bhushan and MR Shah held on June 11 took judgement in this regard. Let us tell you that a new petition in this regard was filed in the pending suo moto case of 2020.
While giving the judgement, the Supreme court took cognizance of the problems and hardships of migrant workers in May last year and issued several directions. Reserving its order, the bench asked the Center and Union Territories to implement the 'One Nation, One Ration Card scheme' through which migrant workers can get ration at their places of work in other states