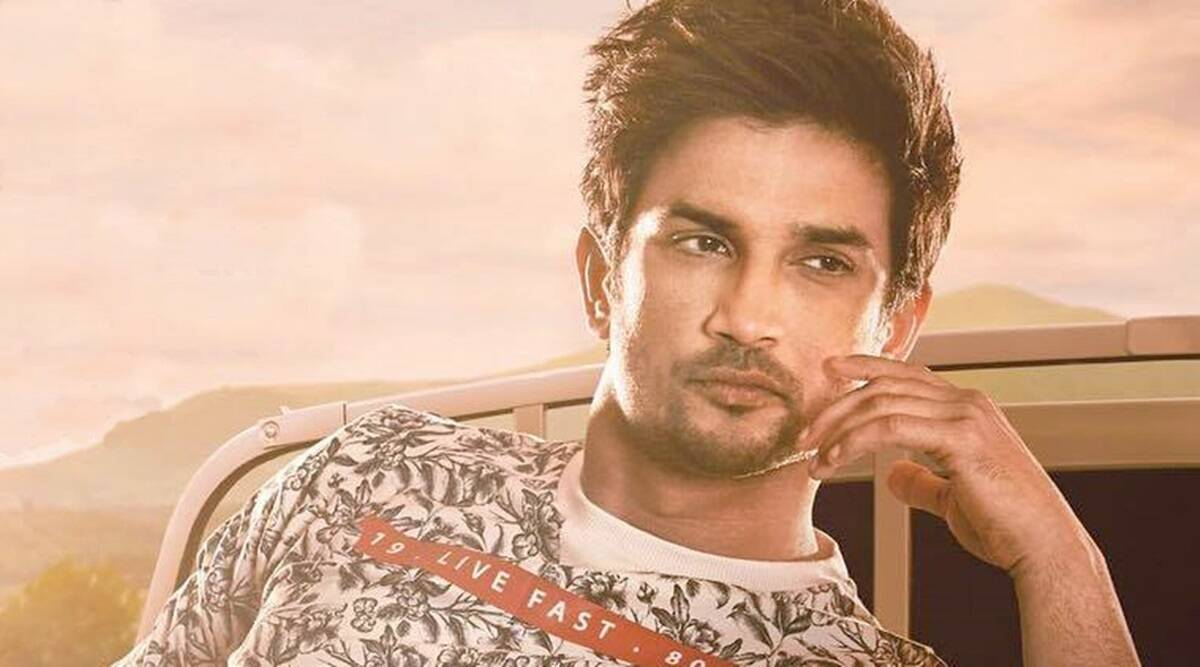 He was one of the most handsome and enticing personalities of Bollywood. He not only made his mark on B'town but also stole many hearts of the television industry. He was an admirable actor and perspicacious person who loved stargazing and learning about space. Hailing from Patna, he excelled in academics and cleared around 11 engineering entrance exams and pursued his engineering from Delhi College of Engineering. 
Everyone adored and loved his persona. But this super talent actor left the world leaving everyone in shock and heartbreak. His suicide made every one whammy and surrounded by the question of why this bright star chooses to end his life. Around a lot of speculations and controversies, Sushant's reason for suicide become a mystery.
Well, we might have lost a wonderful actor and an extraordinary person, but his wonderful acting and dialogues carved his existence into our hearts. 
Remembering him on his birth anniversary, we dived into the memory lane and looked back on some of the most laudable roles he played on television and big screens.
Shushant Singh Rajput in 'Pavitra Rishta'
Sushant made his debut on small screens through 'Kis Desh Mein Hai Meraa Dil' but bagged his big break on the small screen with the lead role as Manav in Pavitra Rishta. Playing the role of a mechanic, who was a simple guy with a big heart, Manav won everyone's heart and became favourite. Sushant's chemistry with his ex-girlfriend Ankita Lokhande left everyone awestruck. Sushant traced his way into the hearts of people while playing the role of Manav. The show got so much love that it aired for 5 years from 2009-2014. Manav and Archana became one of the favourite television couples.
Shushant Singh Rajput in 'Kai Po Che'
Playing the role of Ishaan, Sushant put the life into the character being stubborn and passionate. Kai Po Che was the debut film of Sushant Singh Rajput and everyone exalted him for his amazing performance. Directed by Abhishek Kapoor, Sushant did justice to Ishaan who was emotional, hardworking and a little stubborn throughout the movie. A film depicting passion, hard work and most of all selflessness while toasting to the amazing relationship which is defined as friendship. Sushant presented his best and embarked his role as Ishaan in our hearts while Kai Po Che did get its mark as a box office hit. 

Shushant Singh Rajput in 'MS Dhoni The Untold Story'
Director Neeraj Pandey cast Shushant Singh Rajput for the biopic of one and only Mahendra Singh Dhoni and could not thank him enough. Shushant Singh played the role of MS Dhoni in such earnestness that he became the best part of this biopic. Sushant brought life into the personality of Captain Cool on screens. His amazing acting and spectacular performance left everyone spellbound and confused whether they were seeing Sushant or Dhani playing on the screen. This movie evinced how dedicated, genuine and hardworking was Sushant. He observed everything, every detail about the cricket star MS Dhoni, he practised his different styles and even his iconic helicopter shot and bought everything as it is on screens. Sushant's role as MS Dhoni was certainly the best performance in his career.
Shushant Singh Rajput in 'Kedarnath'
Sushant Singh Rajput Starrer Kedarnath was the debut film of actress Sara Ali Khan. Directed by Abhishek Kapoor, the film told the story of an unfinished love between Mansoor and Mandakani played by Sushant and Sara. The film indulged the audience into the tragic love story and performance of Sushant and Sara. As per some stories from the sets of Kedarnath, Sushant was so dedicated to his performance that he converted a 100 paged script into a 300-page novel. He was so merged into the plot that he kept adding up his notes into the script. Sushant also worked hard for the scene. He used to carry Sara on his back while climbing the mountains and hilly areas. The death scene of Mansoor at the end of the movie left all eyes in tears. 
Shushant Singh Rajput in 'Chichhore'
Bringing the amusing tales from college hotels with friends while giving a strong message, Chichhore tickled every muscle. Shushant Singh played the role of Anni who tells his story of college friends and their adventure to with an intercollege competition to his Son who tries to attempt suicide, Sushant yet again marked his presence on screens. His comic roles with other co-actors like Shraddha Kapoor, Varun Sharma, Tahir Bhasin and other co-stars held up the audience till the end of the movie. Anni or Anirudh's story from college also made everyone relate to their college day. Though this was his last movie which got released before his death and this thing still pinches in the heart.
Shushant Singh Rajput in 'Dil Bechara'
Sushant's last movie and the movie which got released after his death ' Dil Bechara' holds much emotional significance. Based on the Novel ' Fault in Our Stars' the movie was a tragic love story between Manny and Kizie played by Sushant Singh and Sanjana Sanghi. The movie was about cancer patient Kizie and cancer survivor Manny who fell in love while looking towards a life with a new perspective. The droller personality of Manny played by Sushant did entertain everyone and his dialogues about life made everyone look at life through a new perspective. Though Sushant touched everyone with his funny and entertaining acting, everyone carried when Manny's death sequel was played. As that scene made everyone connect with the death of Sushant. Dil Bechara made everyone watch Sushant for one last time on Big Screen.
You will be always in Our Hearts. SSR.