Tauktae Cyclone:
As per the speculations of the Indian Meteorological Department (IMD), a cyclone named Tauktae is expected to emerge from the Arabian Sea and intensify into a cyclonic storm by Saturday i.e., 15th May 2021, and may lead to very heavy rainfall in parts of Kerala, Goa, Maharashtra, and Karnataka. 
Tauktae cyclone is the first cyclone of the year 2021. 
How was Cyclone Tauktae named?
The name of Tauktae cyclone i.e., "Tauktae" was suggested by Myanmar, and it means a vocal lizard in the Burmese language. 
Why are cyclones named?
Cyclones were started being named so as to identify the storms in warning messages. As it difficult for people to remember technical numbers and terms of the cyclones, cyclones are named to increase community preparedness in case of emergency and make it easier to be reported in media to spread the information to the masses.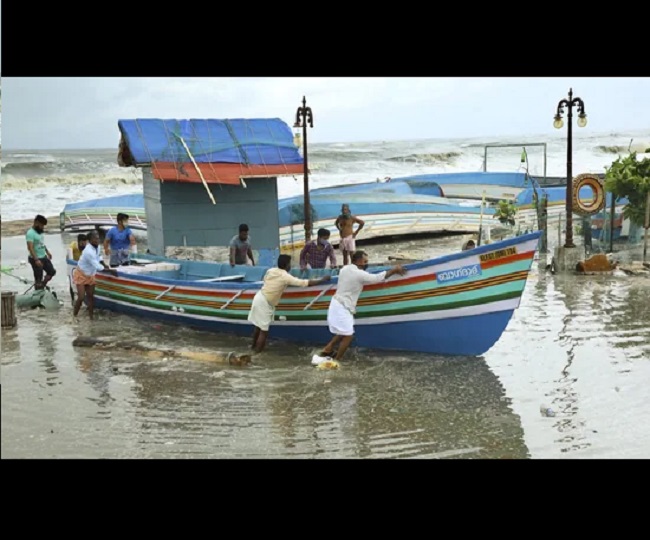 When is a cyclone named?
When the speed of a storm of wind flowing goes over 74 mph, it is termed to be a Cyclone, Hurricane, or Typhoon, and whenever a storm becomes a cyclone, it is given a name to make it easy for masses to understand. 
How are cyclones named?
As per the general practices, the tropical Cyclones are names as per the regional rules. For instance, the cyclones emerging from the Atlantic and the Southern hemisphere, which also include the Indian Ocean and South Pacific, are named in alphabetical order or are based on the names of men and women which are alternated. 
While considering the era of the 2000s, the nations in the Northern Indian ocean started implementing a new system to name cyclones. The process included a list of the names of cyclones alphabetically country-wise and use gender-neutral terms. However, the common rule to name the cyclones followed is to consider the name of the list proposed by the National Meteorological and Hydrological Services (NMHS) of WMO Members. 
Once the name is decided, the same is approved by the tropical cyclone regional bodies such as the Indian Meteorological Department (IMD) in India to avoid culturally sensitive names.