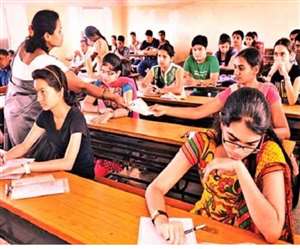 University of Rajasthan summer vacations 2021:
Amidst this second wave of Covid-19 virus across the country, the University of Rajasthan is observing its summer vacation until 30th June 2021. The official announcement made by the university states that all the affiliated colleges will remain shut until 30th June 2021, considering the imposed lockdown by the state government and the hassle being faces by the students and the university staff.
The official notice issued by the University of Rajashtan states that the campus will remain closed for all the students and staff. But the heads of the departments and colleges must only leave the headquarters after informing the university. And the heads of the departments are required to be available on the phone when needed.
Along with the above information, it was also stated in the official statement from the University of Rajasthan that the remaining syllabus for the Postgraduate programs being run by the university will be completed through the online mode. 
It must be noted that many other universities across the country have also announced early summer vacations for the students considering the restrictions such as lockdowns and night curfews imposed due to the surging Coronavirus cases across the country.  
This decision initiated by the University of Rajasthan is being wise by many in order to curb the rapidly surging Covid-19 cases in Rajasthan.