UP Board Exam Date Sheet 2021: The Uttar Pradesh Madhyamik Shiksha Parishad (UPMSP) has announced its Date Sheet for Class 10th and Class 12th board exams for the academic year 2020-21 on Wednesday. As per the reports, the UP Board Class 10th and Class 12th board exams were earlier expected to commence from 24th April 2021 and terminate by 12th May 2021. And the UP Board High School exams 2021 were expected to terminate by 10th May 2021.
But due to the conduction of the UP Panchayat Elections 2021 simultaneously with the UP Board Exams 2021, the UPMSP after getting approval from CM Yogi is now all set to conduct the UP Board Exam 2021 from 8th May 2021 onwards.  
The Deputy CM of Uttar Pradesh Dr Dinesh Sharma on Wednesday announced the time table for UP Board Exams 2021. He stated that the UP Board exams for High School and Intermediate will commence on 24th April 2021 together. While almost 56,03,813 students have registered for the High School and Intermediate Board Exams 2021, out of those 29,94,312 students have registered for UP Board Intermediate Exams 2021and an estimate of 26,09,501 students have registered for the UP Board High School Exams 2021.
Dr Dinesh Sharma also said that the announcement of exam schedule/ date sheets for board exams has been made timely and students have enough time to prepare for the UP Board Exams 2021. And the students should start preparing for exams with full focus, attention and excitement while sighting these annual exams as a festival. 
The Date Sheet/ Exam Schedule for UP Board Class 10th Exams 2021 and UP Board Class 12th Exams are mentioned below: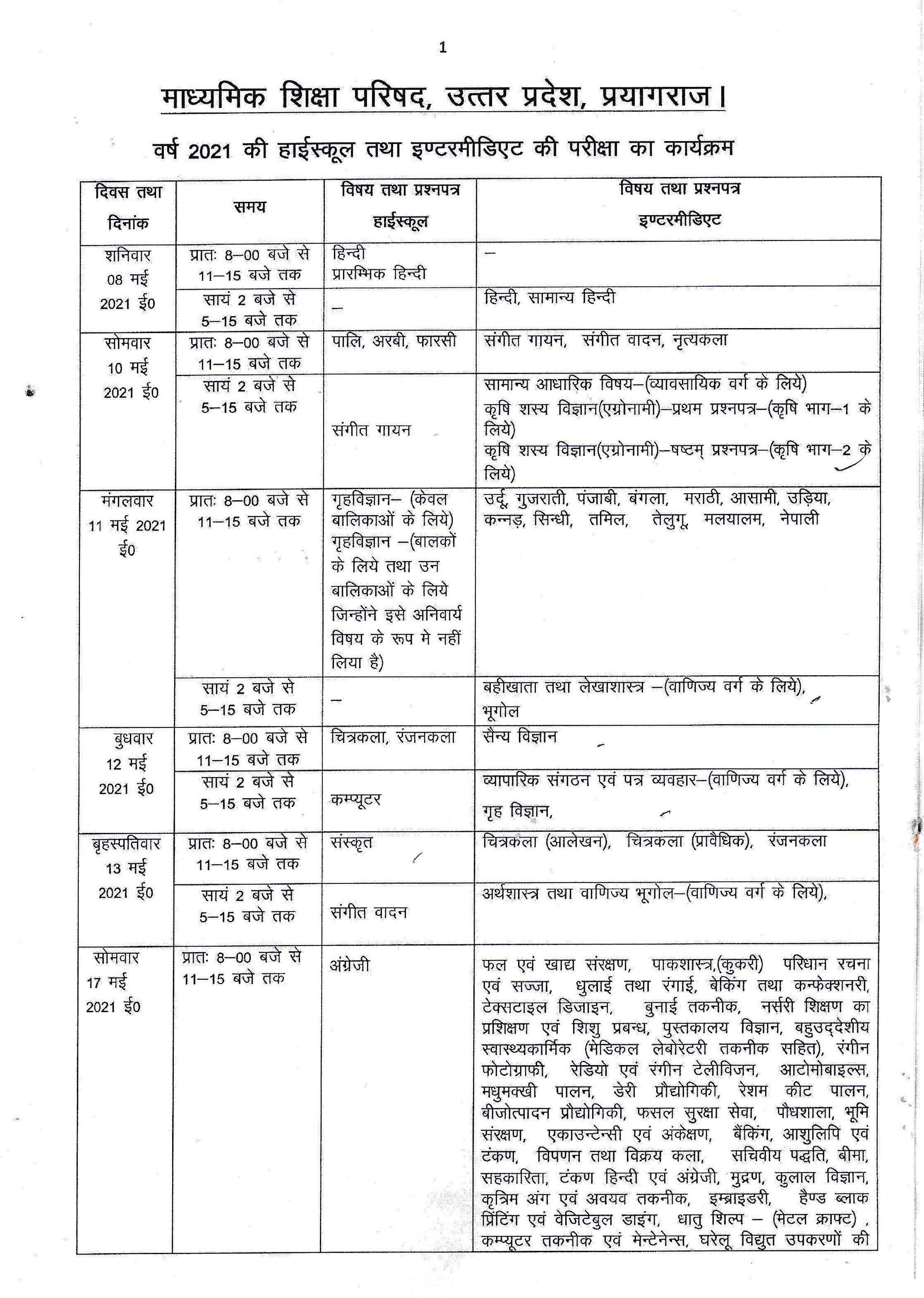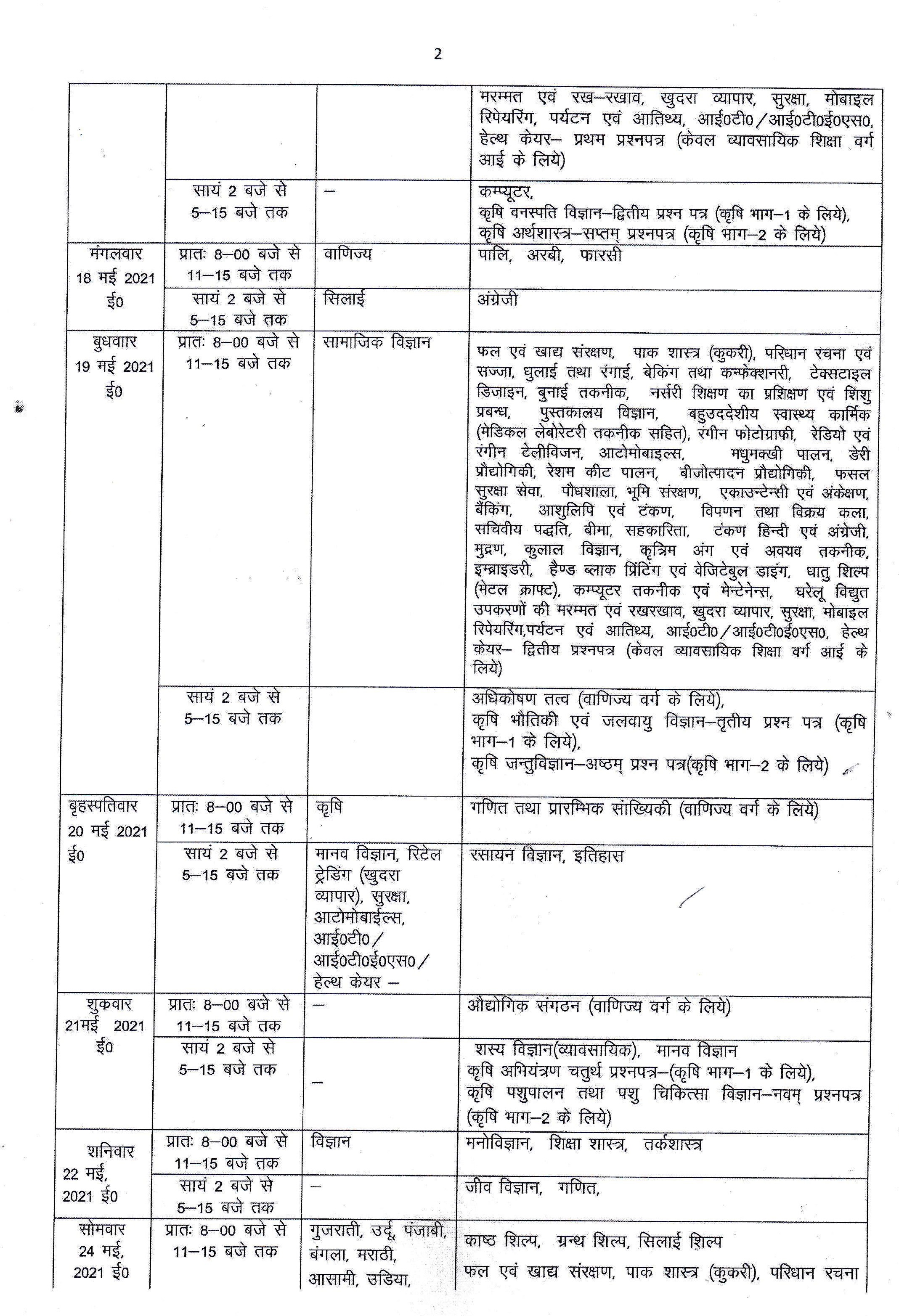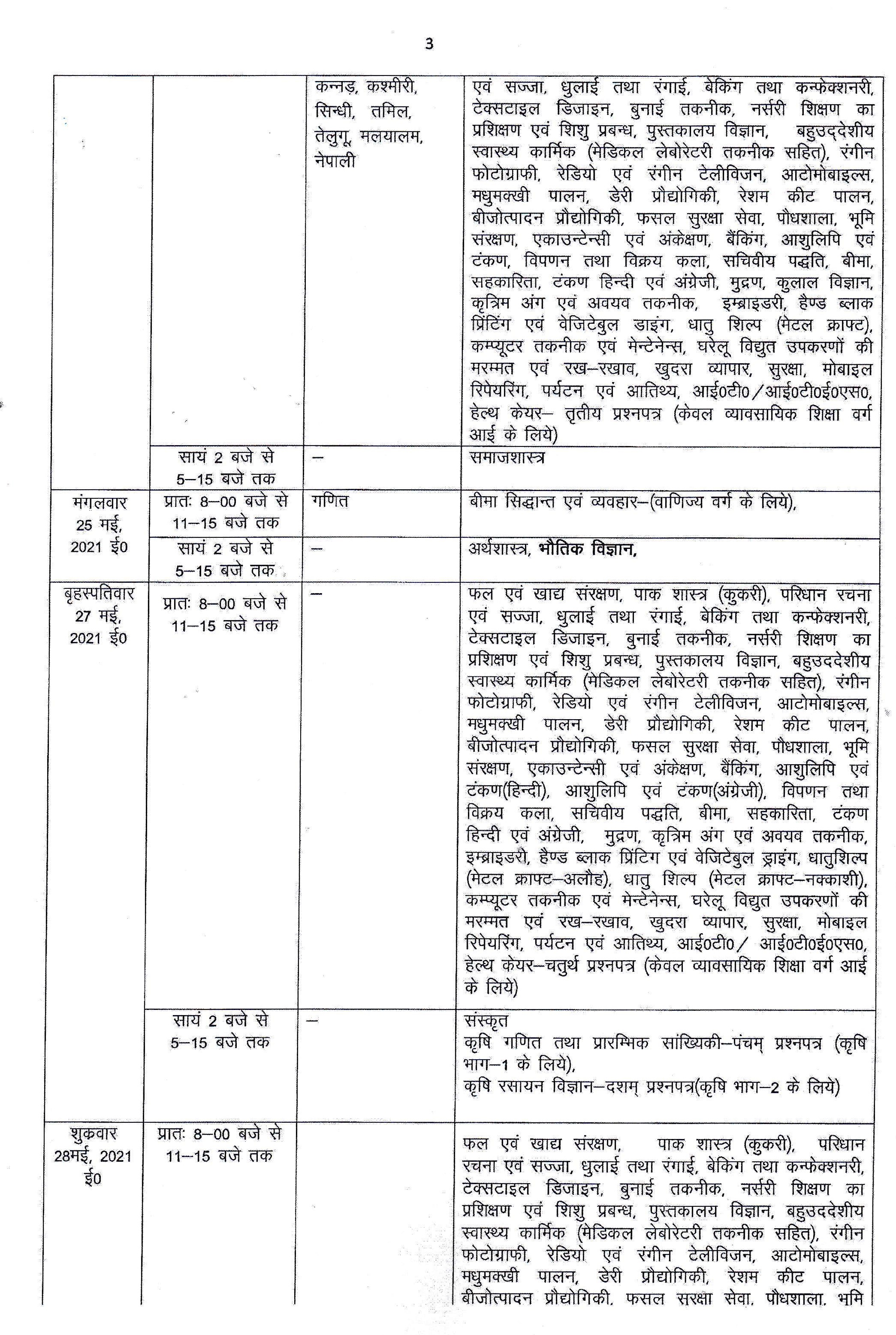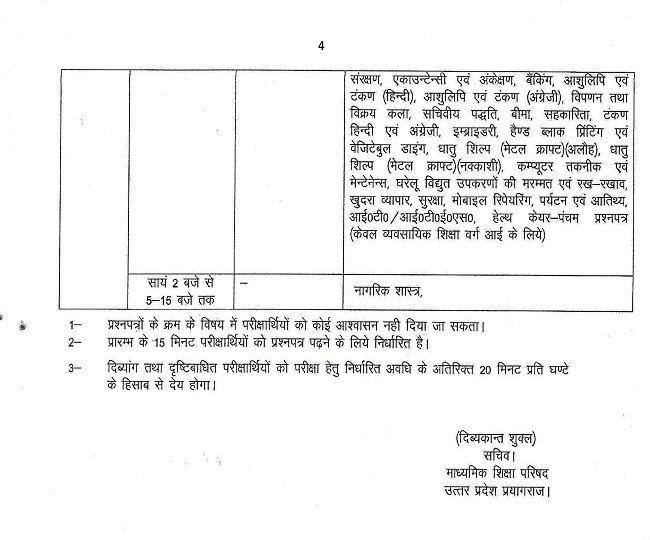 Here's wishing all the students appearing for UP Board High School and Intermediate Exams 2021 good luck with their exams.