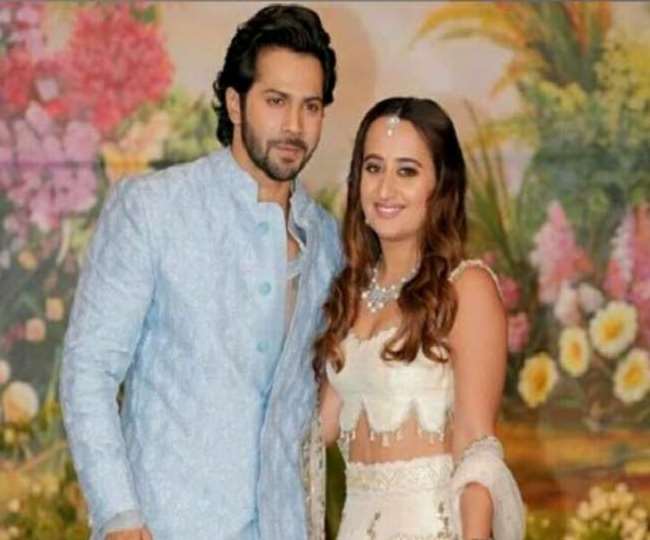 Varun Dhawan, Natasha's marriage Date: B'town love birds Varun Dhawan and his girlfriend Natasha Dalal have been dating each other for a long time. Varun has always been open about his relationship with childhood friend Natasha and since then everyone was waiting for this couple to get hitched and take the nuptial vows. And this wait has finally ended. As per the latest updates, This lovely couple has decided to get married in late January 2021. 
Varun Dhawan, Natasha's marriage Date and Venue 
As per the reports by Pinkvilla, Varun and Natasha have decided to knit their relationship into marriage in January 2021 at Alibaug, Maharashtra. Looking forward to a grand Punjabi wedding, Varun has also booked a 5-star hotel in the town. Due to the present pandemic situation, the list of wedding guests will be kept minimum followed by all the precautionary measures. According to the reports, a list of only 200 guests will be there. However, there is not an official statement from the side of the couple or their family on the marriage. 
Although preparations for the wedding had already started in 2020 during a Filmfare interview, Varun confirmed to marry Natasha as the present situation of Covid 19 settles. He said "Everyone is talking about this (his marriage) for the last two years. There is nothing concrete right now. There is so much uncertainty in the world right now, but if things settle down, then maybe this year. I mean… I am planning for it definitely soon. But let there be more certainty".
Varun Natasha Love Story
Varun and Natasha have been childhood friends from 6th class and Varun has been in love with her since then, though the couple started dating later in the years. In the Talk show by Kareena Kapoor Khan ' What Women Wants', Varun shared that Natasha rejected his love proposal 3-4 times but in the end, the couple ended up together for love.
With the wedding shenanigans being heard in Bollywood, everyone is looking forward to their marriage. In a recent interview, Ranbir Kapoor also shared his planning to marry Alia Bhatt. The couple has also decided to marry In 2020 but postponed it due to Covid-19 pandemic. Everyone including us is looking forward to these grand Bollywood weddings and are excited to see stars getting hitched for the lifetime.