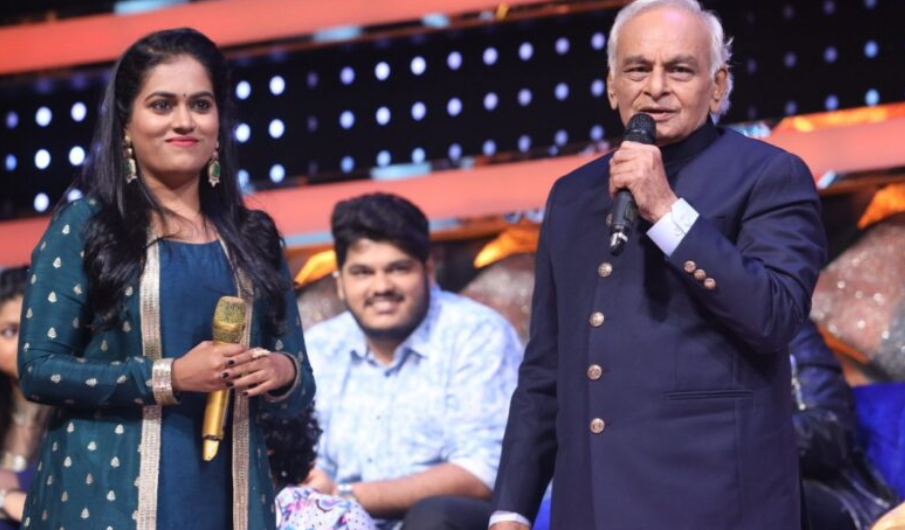 One of the most popular singing reality shows Indian Idol 12 is currently airing on Sony Entertainment. While the show is always in the headlines for the amazing performances by its contestants, it also grabs eyeballs for the special celebrity guests who are invited to the show. Well, in the upcoming weekend, the show will be graced by the presence of the veteran music composer, Anand Ji. He was known in the industry for his remarkable contribution and has given many super hit songs in the movies like Don, Muqaddar ka Sikandar and others. He was known with his partner late Kalyan Ji and both were famous as the Anandji-Kalyani duo. 
Anand Ji did the Naamkaran of Sunidhi Chauhan
During the show, Anandji will share about the Naamkaran ceremony he did for the singer Sunidhi Chauhan. He mentions that Sunidhi's previous name was Nidhi but he advised her to change her name to Sunidhi as she had an amazing voice and perfect Sur in vocals. 
Not only Sunidhi but he also gave a new name to famous singers Kumar Sanu and Sadhana Sargam. 
Anand Ji gave a new name to contestant Sayali 
Well, in the show Anand Ji was mesmerized by the amazing performance given by contestant Sayali and gave her a new name on the sets of Indian Idol 12. 
Contestant Sayali performed on the songs 'Yeh Sama Sama hai Pyaar ka, Choti si Umar Mein lag Gaya Rog and Laila O Laila' and got all the praises from judges and Anandi Ji. Overwhelmed by her performance, he gives her a new name and blesses her with good health and fortune.  
Blessing her for musical career Anand Ji says, "She has an incredible voice. I am very proud that she is part of the show. She has got her father's immense blessing and today listening to her beautiful voice I would not call her Sayali but give her a new name ' Sayali Kishor' and she would be remembered with this new name for the rest of her life."
Sayali gives thanks to Anand Ji for his blessing and the new name and says, "I know Anand Ji sir since my childhood. I was part of one of his shows which was conducted by his son. I feel blessed that I am renamed by my father's name. I feel grateful to this show for providing me with such a platform.