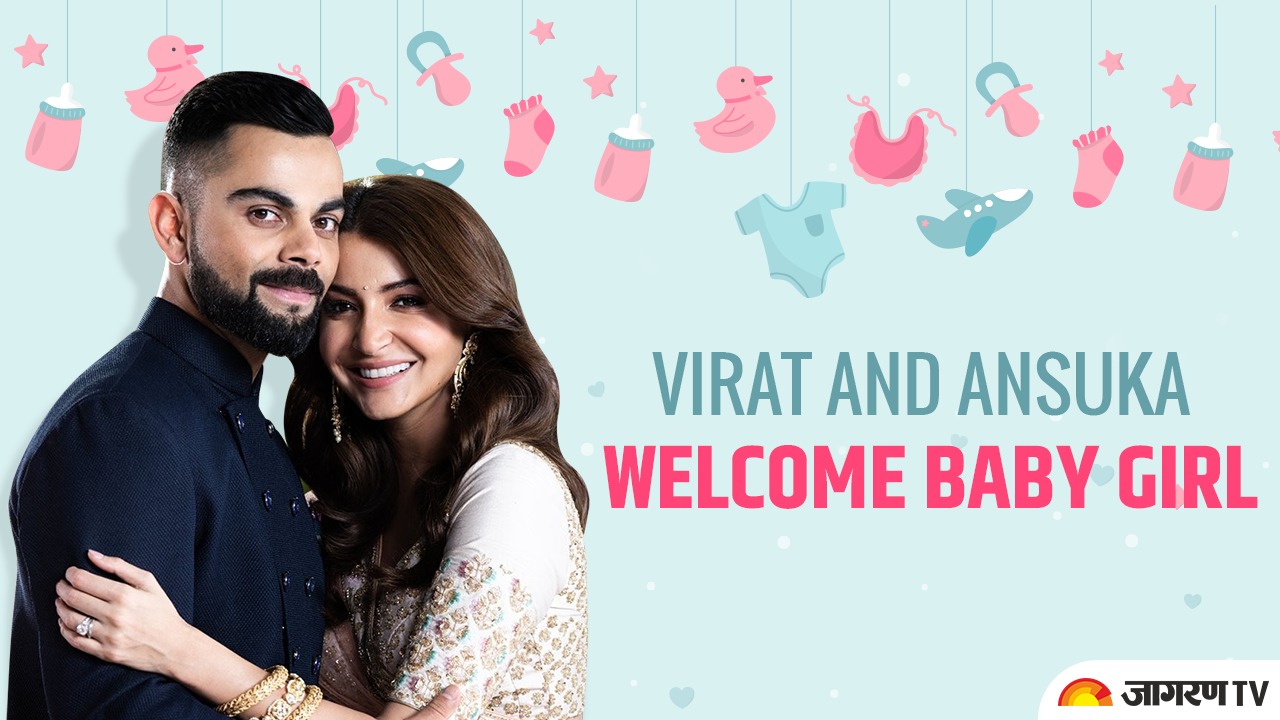 Anushka Virat Daughter Name and Photo: Yesterday afternoon Team India Captain Virat Kohli and leading Bollywood Actress Anushka Sharma became proud parents of a baby girl. The new Daddy Virat Kohli shared the good news with his fans on social media. Ever since then all their fans were waiting for the first picture of their baby. This wait was ended by Virat Kohli's brother Vikas Kohli who posted the first picture of the little angle on Instagram. He shared the picture on Instagram account with the caption "Happiness overboard .... angel in the house" leaving everyone awestruck.
Later, Vikas took Instagram and posted another note where he clarified the confusion of the picture. The picture he posted was not the real picture of the baby. This post left everyone heartbroken.
 Although after all the confusion the cricket and entertainment fans are eagerly awaiting to see the real picture of Virat and Anshukha's baby. Virat and Anshukha have asked for privacy for the baby, and we hope to see Virat and Anushka's baby pictures soon. We wish the couple many congratulations and happy parenthood.
Virat and Anushka Baby Name 
Ever since the news of the baby and her first picture fans are also speculating about the name of the baby. As per a report by Peeping moon and some of the other speculations and rumours, the name of baby Virushka will be 'Anvi'. The name Anvi consists of the name of her parents Anushka and Virat. Moreover,  The name Anvi symbolises 'the one who removes darkness'. In Hindu Mythology and Sanatan Dharma, Anvi is one of the names of Goddesses Laxmi. In some parts of the country, Anvi is also the goddess of nature and jungle. With the beautiful name and its divine significance, everyone is waiting to have an official remark on the baby's name. 
Talking about the new parents, they are inspirations for many. From Anushka being the charmer of Bollywood, team India Captain Virat has inspired millions from his game and personality. Married on December 11, 2017, Virushka is giving major couple goals. Ever since the couple declared the news of their pregnancy everyone was eager to know what will be their first child. And now that this couple has entered their magical journey of parenthood and welcomed their tiny little joy of happiness as a baby girl, everyone is looking forward to the new exciting stories this couple will share.
Anushka and Virat both have been conscious about their health and have posted pictures related to their workouts, food etc. Even during her pregnancy, Anushka's headstand made headlines. Capt. Kohli has also been engaged in fitness videos and tips.