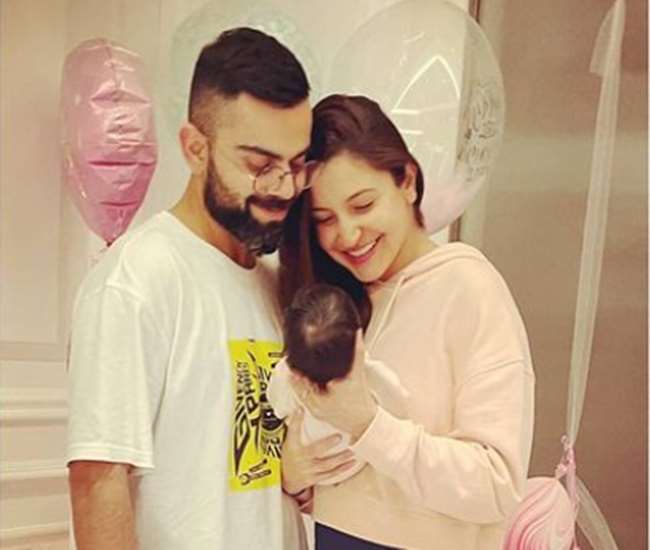 Team India Captain Virat Kohli and actress  Anushka Sharma were blessed with a baby girl on January 11, 2021. The couple named their daughter Vamika and also requested the media to not take any pictures of her and give the baby privacy. Virat and Anushka have also decided not to reveal any picture of their baby until she is at the age where she can understand social media and take her own decisions. While people still are waiting for all the possible sneak peeks and glimpses of baby Vamika, recently Virat Kohli's sister Bhawna Kohli Dhingra urged everyone to respect Virat and Anushka's decision and spoke about the same when people asked her to share Vamika's picture. 
Why Bhawna Kohli Dhingra won't share Vamika's picture ?

Virat Kohli's sister Bhawna Kohli Dhingra did an ' Ask Me Anything session' on her official Instagram handle on which she was flooded with questions related to baby girl Vamika. One of the netizens asked her how she looks, to which Bhawana replied that Vamika is an 'Angle'.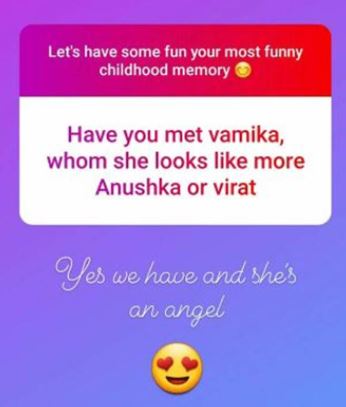 Following that netizens also asked her to share pictures of Vamika on which Bhawana took to her IG story and urged people to request Virat-Anushka's decision and cleared that she and her entire family supports their decision.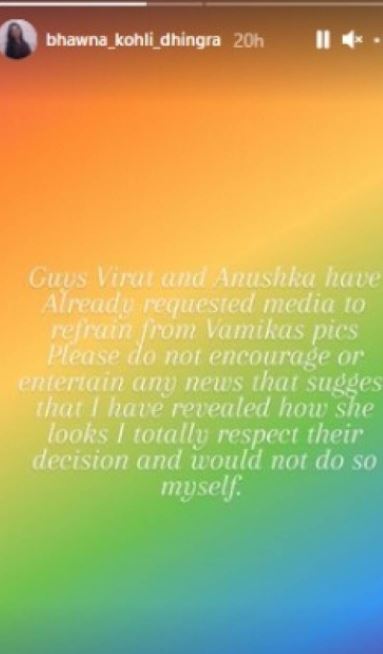 Bhawna wrote, "Guys, Virat and Anushka have already requested the media to refrain from Vamika's pics. Please do not encourage or entertain any news that suggests that I have revealed how she looks. I totally respect their decision and would not do so myself."
Let us tell you that the couple also sent special gift hampers to media persons for respecting their privacy and even Virat spoke about their decision related to Vamika. He said, "Virat Kohli "No, we have decided as a couple to not expose our child to social media before she has an understanding of what social media is and can make her own choice."