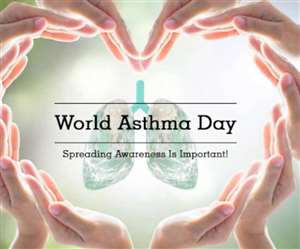 World Asthma Day 2021:
There are many chronic diseases that the world is currently trying to get rid of, and one such disease is Asthma. Another disease that badly affects a person's lungs and their breathing, awareness on Asthama is spread widely across the world. And even a day is dedicated to Asthma, which helps in spreading awareness on the disease to the people who are suffering from Asthma, known as World Asthma Day.

Significance of World Asthma Day:
World Asthma Day is commemorated every year on the first Tuesday of May and this year, it is being observed on 5th May 2021, with an aim to raise awareness about asthma and how to cure this disease while considering proper treatment and care. While describing Asthma, it is a chronic lung disease that leads to difficulty in breathing due to the narrow air passage in the body. 
History of World Asthma Day:
World Asthma Day was introduced by the Global Initiative for Asthma (GINA) in 1993, in collaboration with World Health Organisation. While the day was first observed in 1998, in more than 35 countries.
WHO considers the day of World Asthma Day of major public health importance, and even the report of WHO states that more than 339 million people had Asthma globally nad around 4,17,918 deaths were witnessed due to Asthma in 2016. 
World Asthma Day 2021 Theme:
The theme for World Asthma Day 2021 is "Uncovering Asthma Misconceptions", which focuses on uncovering the misconceptions around Asthma and busting the myths, thereby awakening people of the complications of asthma.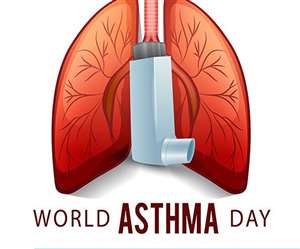 World Asthma Day 2021 Quotes:
We must remember that if Asthma isn't considered a serious disease, then air shouldn't be called a necessity either.

It is always better to look ahead and prepare for the future than to look back and regret it, Happy World Asthma Day.

This World Asthma Day, learn how to take one step at a time with your inhaler in hand, to be able to fulfill your dreams and live life to the fullest.